Wet Net Captures Pro Division, Hound Dog Sweeps Ams in Niagara Tournament
The Wet Net team, led by Capt. Matt Yablonsky of Youngstown, came from behind under some difficult
conditions to win the Pro Division of the 34 th Annual Lake Ontario Pro-Am Salmon Team Tournament out
of Niagara County June 1-2. James Spinelli and the Hound Dog team from Wellsville swept the Amateur
Open class when they won the Saturday contest after winning the Friday competition.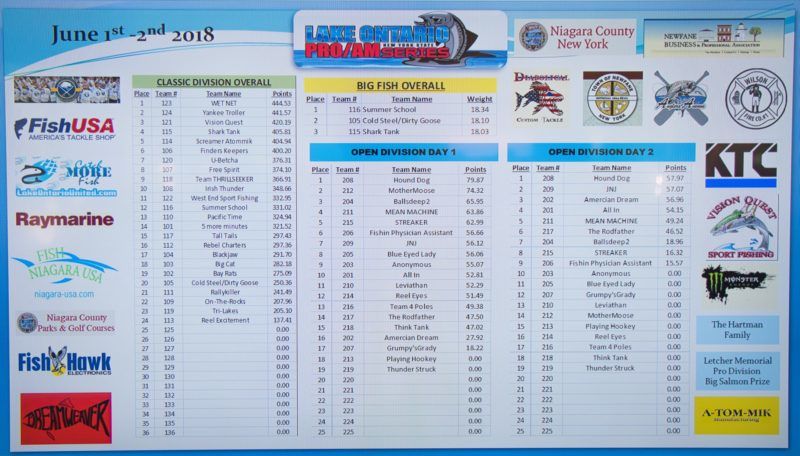 In the Pro Division, it was back to old school as tournament director Penny Lyman moved the
tournament back to the first weekend in June and instituted a "no communication" clause for the 24
professional teams competing for $30,000 in prize money. After a near perfect day that left the Wet Net
team in fourth place with a score of 213.32 points (based on 10 points per fish and a point per pound),
Lake Ontario kicked up a bit and forced teams to deal with more difficult conditions.
Yablonsky and his team of Mike Berry, Jim Dolly, Jr. and Matt's wife Christin came in with the best score
of the day, bring a 12-fish tournament limit to the scales for the second day in a row and score 231.21
points. Their two-day total was 444.53 points, good enough for the $11,000 check. They narrowly beat
out Yankee Troller and Capt. Richard Hajecki of Rochester with a score of 441.57 points. Second place
won $6,000.
Rounding out the top five Pros were Vision Quest and Capt. Pete Alex of North East, Penn. with 420.19
points ($5,000), Shark Tank and Capt. Greg Gehrig of Oswego with 405.81 points ($4,000), and Screamer
A-Tom-Mik and Dave Antenori of Clarks Summit, Penn. with a score of 404.94 points ($3,000). Big fish
and a check for $250 in honor of the late Tom and Ethel Letcher was the Summer School team led by
Capt. Tom Pearse of Grand Island with an 18.34 pound king salmon.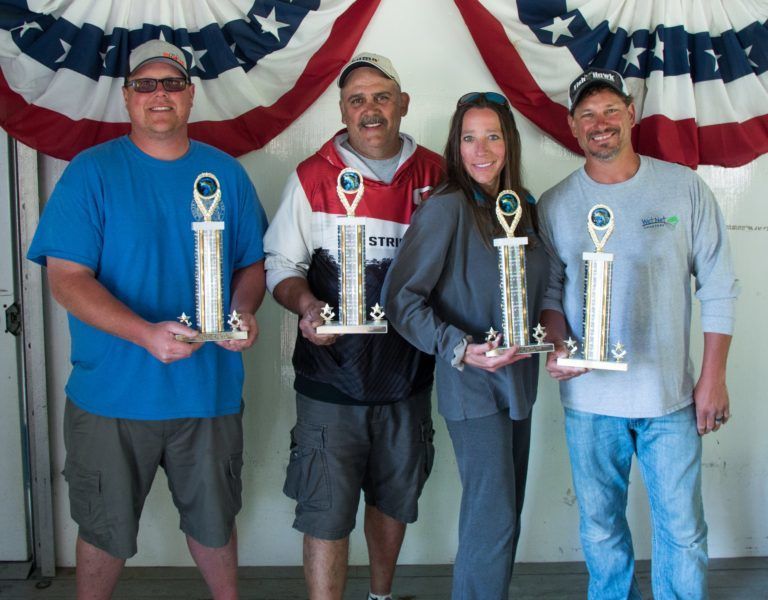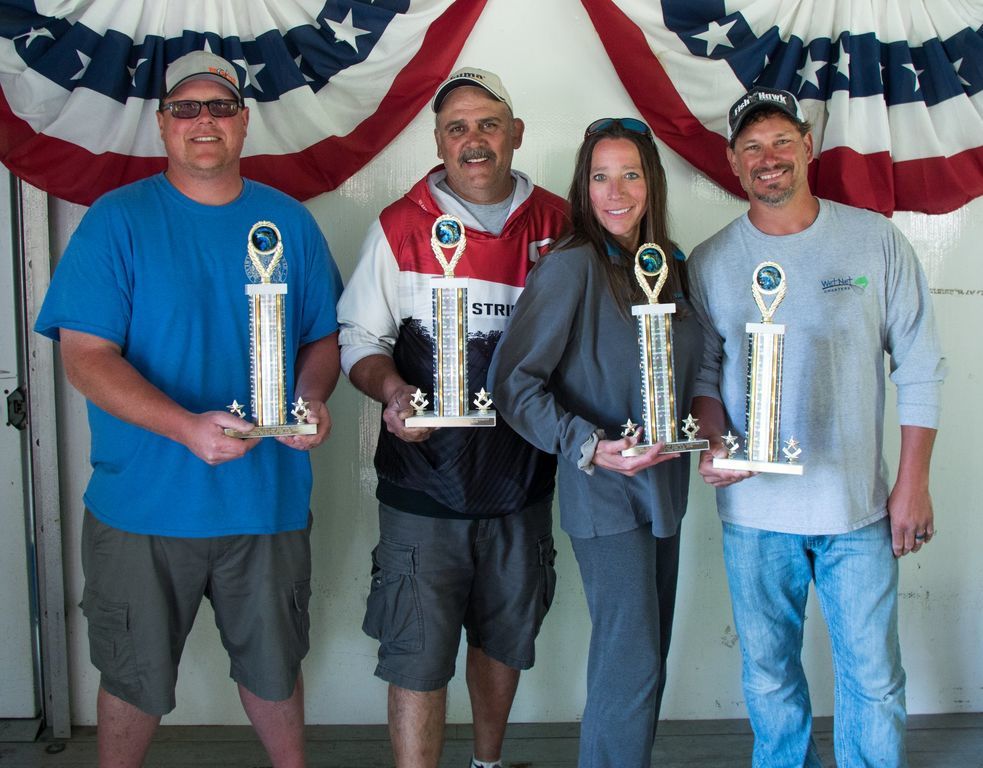 In the Amateur Open Division, each day was a separate contest. The Hound Dog team led by James
Spinelli of Wellsville won both days for the best three fish totals. Also on the team were Jeremy
Beckwith and Brians Insley, both of Wellsville. After winning the first day with a score of 79.87 points
($900) and a big fish of the day at 22 pounds ($250), they duplicated the 3-fish win with a score 57.97
points ($900). They also had the best two day total among the amateurs, giving them the Amateur Cup,
a check for $500 and a Raymarine Dragonfly 7 unit. The only thing that they didn't win was Big Fish for
the second day. American Dream led by Rick O'Hara of Ransomville earned those honors with a 12.90
pound king. There were 19 teams in the Amateur Open Division each day.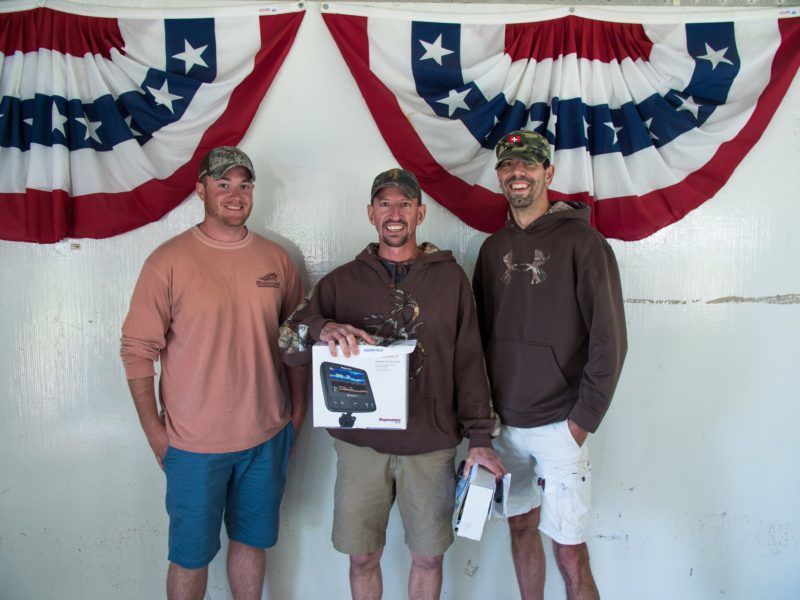 If you would like to read about how these teams won this event, read about it on Wednesday in the
Buffalo News at www.buffalonews.com/section/sports/outdoors.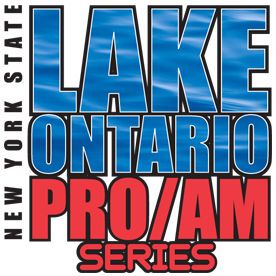 Tournament Information
Tournament Dates: Jun 2 - Jun 3, 2023
Captains Meeting PRO: Jun 1 @ 6:00 PM
Captains Meeting AM: Jun 1 @ 7:30 PM
Blow Day: Jun 4, 2023